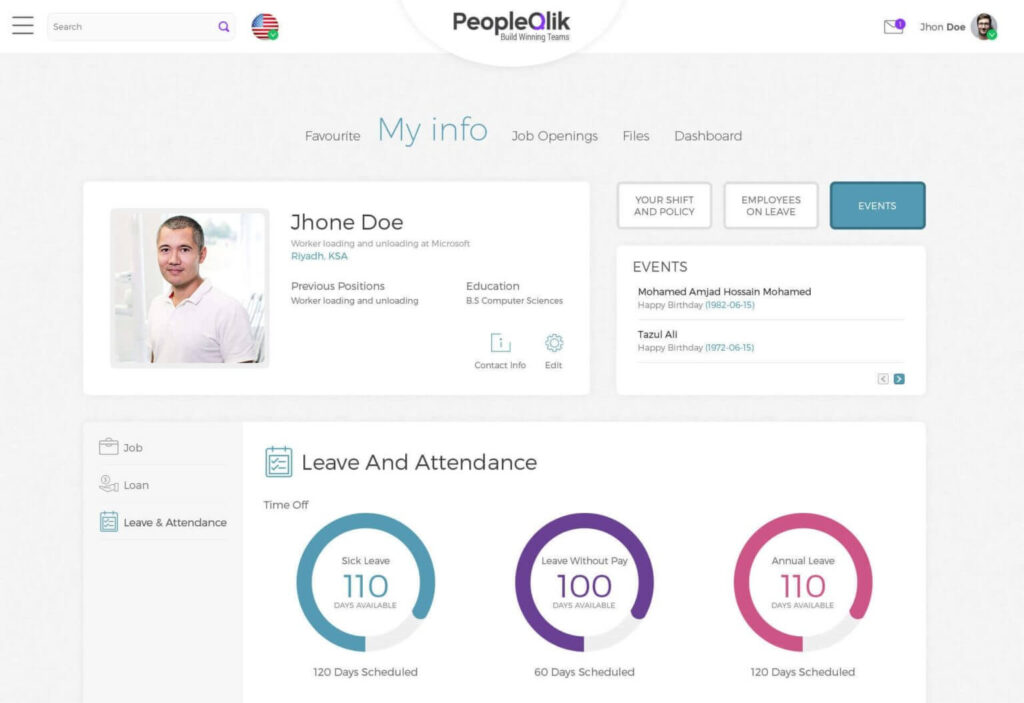 Performance Management Software in Pakistan helps observe employee performance in Pakistan
The features of our Performance Management Software in Pakistan are specifically designed to ensure that you can get the most out of your staff and save time by doing so. Everything we do is designed to help; Communication, organization, and optimization. Reviews are an essential part of the management process. The frequency with which they are carried out depends on you, but the most important thing is to make sure that everything registered in the review is always stored in the employee's file. The forms incorporated in our Reviews function to allow you to qualify an employee on things like; Assistance, attitude, punctuality and more. However, you can create your own custom questions that are more specific to your company and the role of the employee. You can create as many performance review forms as you want and even link them if necessary.
With functions such as the Objectives function, you can not only make your common goals visible to both you and the employee, but both can provide updates on this goal with just a few clicks. Giving goals and goals will often keep your staff alert and motivated. In this role, the employee simply has to log in to our Performance Management System in Pakistan and can have a checklist of their objectives on the screen. They can change the status of the goals so that their manager knows the progress of the goal and can even add their own notes for all to see.
Here is the list of features which you can get by using Performance Management Software in Pakistan:
PeopleQlik Core

Core HR Software – HRMS
Employee Self Services
HR Analytics Software
Corporate Wellness Platform

Talent Management Software

Recruitment Management Software
Applicant Management
New Hire on Board
Succession Planning

Performance Management Software

360-degree feedback form
Compensation Planning & Administration
Social Recognition

Talent Development

Learning Management System
Competency Management
Training Management

Workforce Administrataion

Leave Management Software
Shift & Scheduling
Claims & Reimbursements
Timesheet Management Software