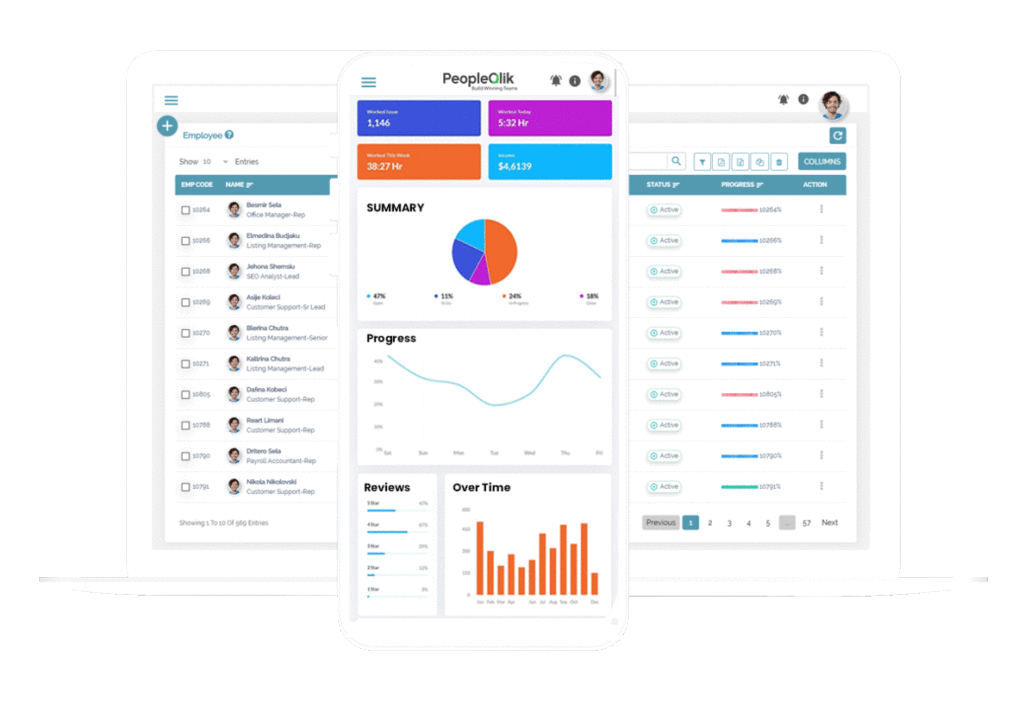 HR Software in Pakistan helps to identify the strengths of employees in Pakistan
The benefits of focusing on the strengths of employees rather than their weaknesses have become clear to many managers and employers. Focusing on strengths with HR Software in Pakistan can give companies a boost when it comes to profits, sales, customer relationships, billing, retention, and even security. However, if you have not tried to discover your employee's strengths, it can be difficult to take advantage of them. Your HR System in Pakistan can help you find the strengths of your employees and take advantage of them to benefit your organization. Allowing employees to see each other's strengths next to yours can inspire ideas on how they can work better together. It can also help employees find ways to do their best work at work.
Strengths should not be left as passive data. Incorporating strengths into the equation by setting tasks and setting goals can help employees participate and optimize the way they work. Managers should talk about strengths when doing evaluations and highlight the different strengths that have been written during previous projects. The identification of strengths can be useful to identify areas that employees benefit from strengthening through training. These areas do not have to be "weaknesses"; they can be related to strengths. By understanding in which areas the employees are already competent, the costs and training time have also been reduced.
Here is the list of features which you can get by using HR Software in Pakistan:
PeopleQlik Core

Core HR Software – HRMS
Employee Self Services
HR Analytics Software
Corporate Wellness Platform

Talent Management Software

Applicant Management
New Hire on Board
Succession Planning

Performance Management Software

360-degree feedback form
Compensation Planning & Administration
Social Recognition

Talent Development

Learning Management System
Competency Management
Training Management

Workforce Administration

Leave Management Software
Time and Attendance Management Software
Shift & Scheduling
Claims & Reimbursements
Timesheet Management Software